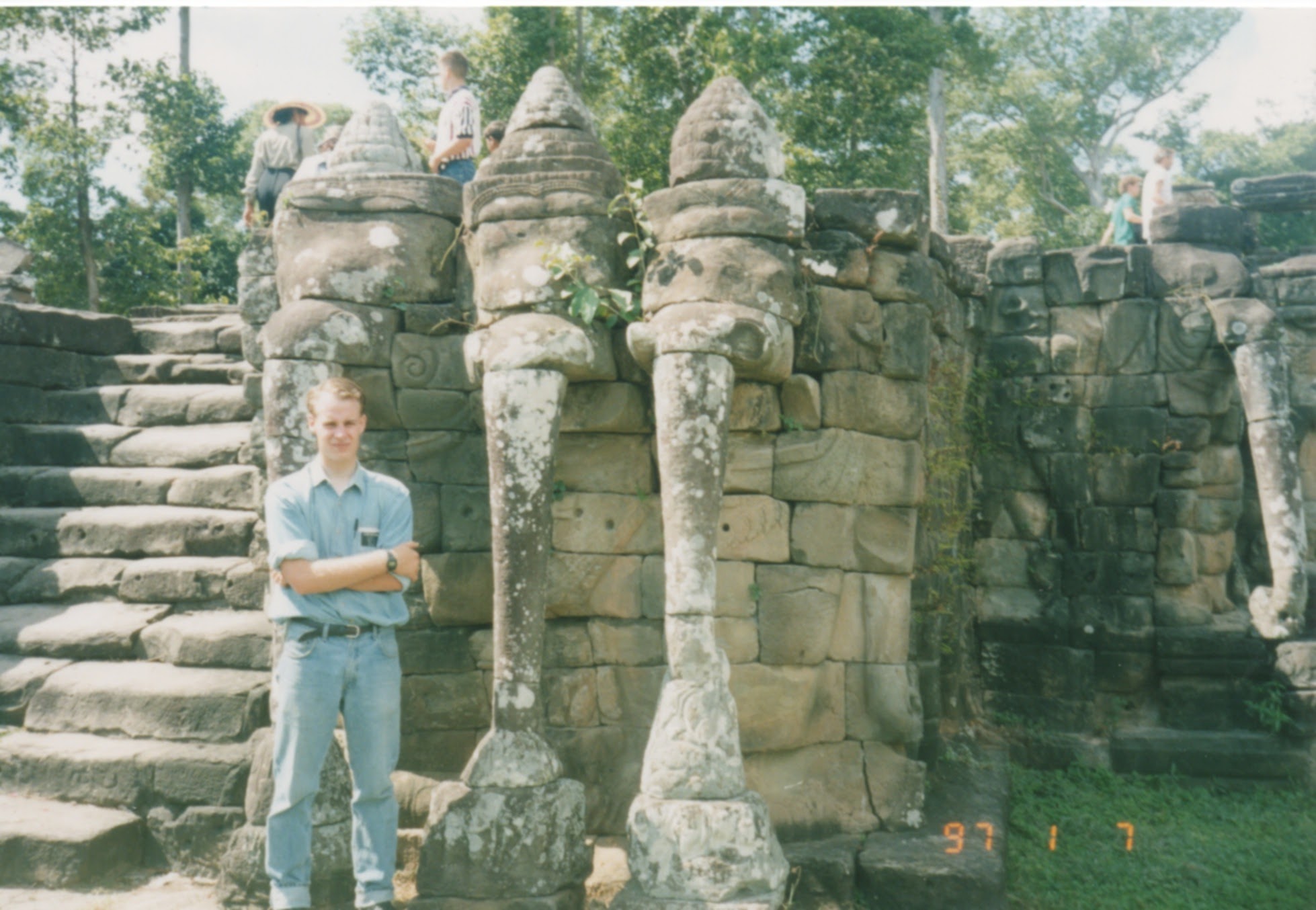 Cambodia was a household name when I was growing up. In 1995, my father, Jared Williams, served there as volunteer missionary for the Church of Jesus Christ of Latter-Day Saints. He spoke of his time in Cambodia often and of the people he had met and loved. When I was very young, he taught me how to count in Khmer, how to say hello and goodbye, and even how to sing a song. He gave me a love for Cambodia that I have always carried with me. Shortly after becoming a student at Brigham Young University (BYU), I began working as a project assistant for the Cambodian Oral History Project.
My father sometimes sits nearby as I process interviews, answering questions I have about certain words or phrases. One day, he pointed over my shoulder at the name Nou Houn. His was one of the first interviews ever recorded by the project. "I know him!" my father exclaimed. "He was a friend of mine when I was a young missonary in Cambodia." He excitedly fetched his journal from our basement, and the names and dates were a match! He pulled out photographs and stories about his time with Nou Houn. Pu Houn had given my father a tour of the Royal Palace in 1996—and 25 years later, we were reading through his interview!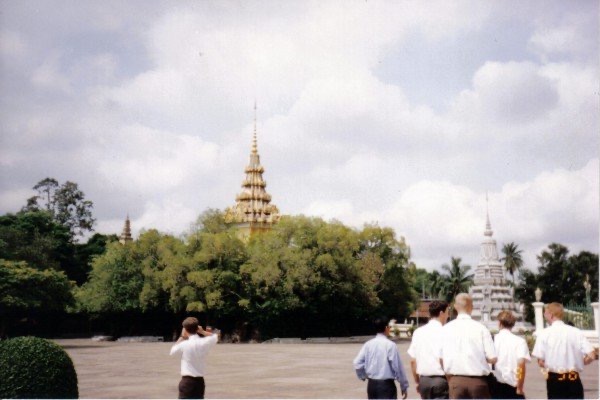 "He worked as a groundskeeper for the Royal Palace there in Phnom Penh," my father explained. "The Palace wasn't open on the days we could come and visit, but he arranged to give us a special tour. It was his way of showing his appreciation for our service there in Cambodia." Pu Houn was interviewed with the BYU Cambodian Oral History Project on February 9, 2016. His interview has been transcribed and made available on the project's website. My father loved getting to read through Nou Houn's interview, and learn more about his old friend's extraordinary life. I have loved helping to make these stories available so that the friends and family of these incredible interviewees can have that same opportunity.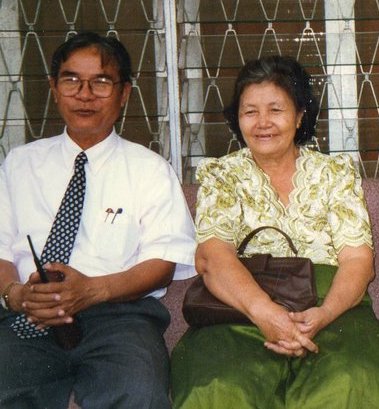 To see a Khmer transcript and audio recording of Nou Houn's interview, click this link
By Debra Williams, Project Assistant