Interns
Our current intern, Wesley Crump, is returning to the U.S. and to his studies at Brigham Young University. During his tenure there the project collected around 100 interviews, toward the current number of 314. We are grateful for his hard work in Cambodia and as a volunteer coordinator on the BYU campus. He will continue to be involved in the project.
Beginning late this month, Bryan Brittain will take Wesley's place in Cambodia as an intern. Like Wesley, Bryan is a former Cambodia LDS missionary. ] He is currently a BYU student from Camus, Washington studying Pre-Business Management (Entrepreneurship). He has worked as an intern with the Cambodia Job Foundation, has taught art and piano, and has started on on-line publishing company.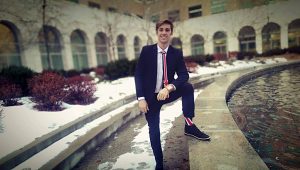 Cambodian Volunteer Coordinator
This month we also brought on board a local Cambodian Coordinator, Keo Somaly. Somaly lives in Phnom Penh and has studied at Paññāsāstra University of Cambodia ( PUC ). She has been active as a project peer leader during the last year and has worked with interns to advance the aims of the project. She has personally interviewed a number of her own family members.