Some things seem too providential to be real. In 2019 I served as a missionary for the Church of Jesus Christ of Latter-day Saints in Tacoma, Washington. I loved the Khmer people I was privileged to meet. My favorite part of my time in Tacoma was sitting in their homes and talking with them. I didn't always understand or speak the language well, but I could tell their stories were of incredible value. I wished there was a way I could help them preserve their histories.
 Little did I know that four years later, I'd get the chance to do just that! I returned to Tacoma with the Cambodian Oral History Project and recorded nine amazing interviews of people I'd met as a missionary!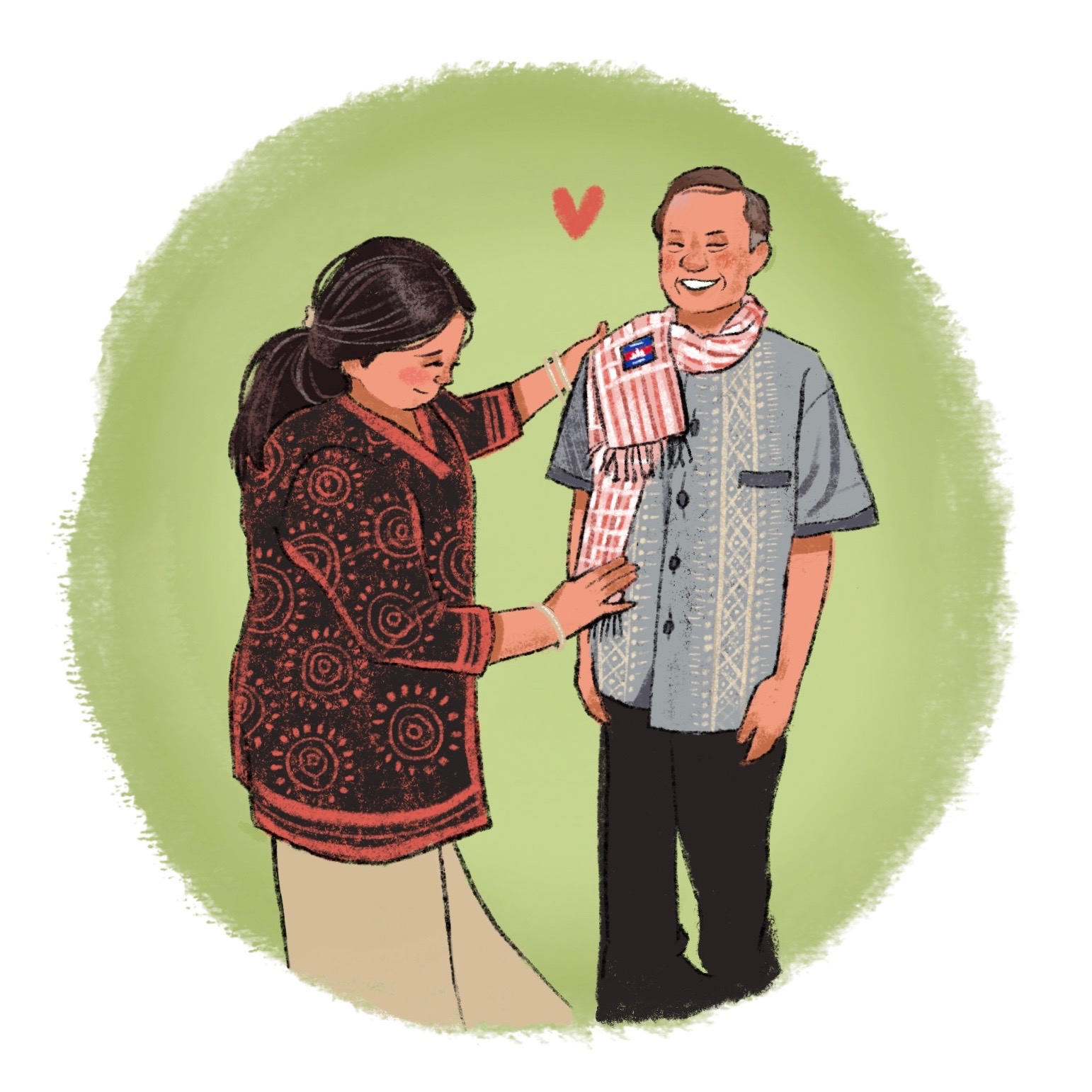 This time I was better able to understand my Khmer friends as they spoke with our team about their memories. I felt deeply moved by the things I learned from them. As an illustration major at BYU, I was immediately prompted to portray some of these inspiring people and their stories. During her interview, Savy Heng explained to me how she and her husband met. She recounted how challenging it was to be newly married and start a family during the constant turmoil and fear of the Khmer Rouge regime. With a newborn baby in her arms, she and her husband fled to a Thai refugee camp and later made it to the U.S. together. The couple has since raised five children, welcomed sixteen grandchildren, and have been married nearly fifty years. The illustration I created is based on a photograph taken by project assistant, Thomas Barrett, while Savy was fixing her husband's krama (a Cambodian scarf). I had a lot of fun creating this drawing for them, but their reaction to the finished piece made it even better! 
After leaving Tacoma, all I could think about was how grateful I was to be a part of it. I can't properly explain what this experience has meant to me—it can only be described as providence. I will never forget those amazing individuals nor the stories they told. Thank you to everyone who made this trip possible and volunteered to be interviewed! Your stories will make a powerful impact for generations to come.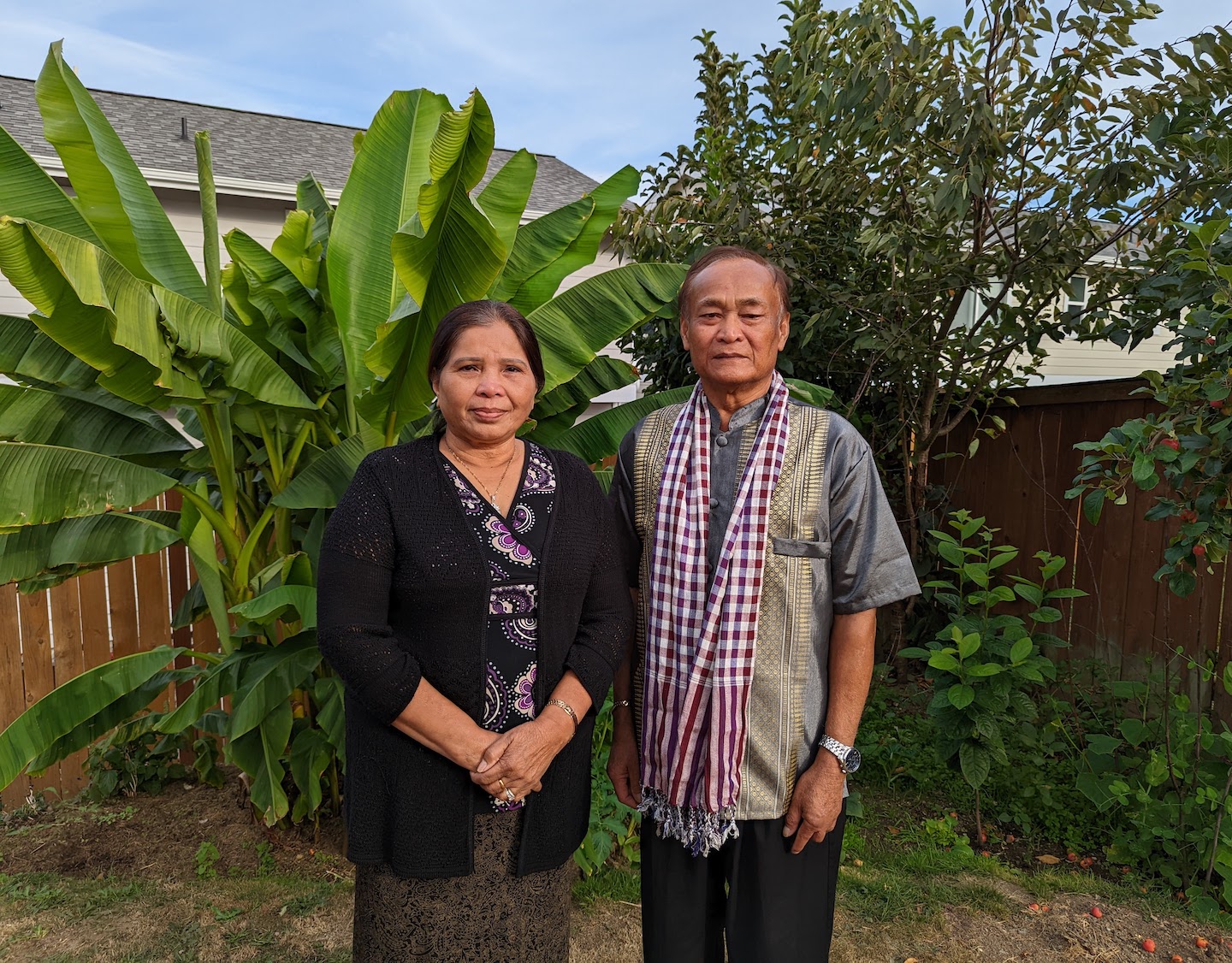 *Debra Williams is a project assistant studying illustration at Brigham Young University. If you would like to read the whole interview of Savy Heng, her interview is available at: https://cambodianoralhistoryproject.byu.edu/interview/ហេង-សាវី-heng-savy-interview/