It has been over three years since we launched the Cambodian Oral History Project. Its progress has been both rapid and somewhat surprising. We are pleased to announce that the project has recently surpassed 4000 interviews.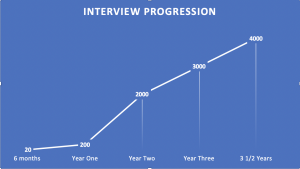 In addition to the interview milestone, we have processed more than 1300 Khmer language transcripts involving students and volunteers in the US and Cambodia:
8 BYU interns
12 BYU team members
30 + Peer leaders
To help make the large numbers of interviews accessible, we have recently launched a new online system that allows volunteers to translate Khmer to English in small chunks. We continue to receive interest from many forums and have been featured in various media:
As always, with success comes challenges. Our funds are limited but we continue to receive support directly from Brigham Young University through our sponsor, the BYU College of Humanities. In addition, we have received funds from several generous, anonymous donors. We need volunteers to translate our large backlog of interviews. Please contact us if you are able to help––even a little.
I am frequently asked why I created and continue this project, which is only peripherally related to my main academic work in Chinese linguistics.  I am reminded of the preface to the seminal French-Canadian genealogical work the Tanguay. Priest and genealogist, Father Cyprien Tanguay, responded to a question about why he devoted a large part of his life to chronicling early families of New France. He responded simply: Je n'ai aucune idée or, 'I have no idea at all.'
I am sure that Father Tanguay was inspired to compile those early genealogies of New France. What he probably meant by his remark was that there was no obvious earthly reason to do it. My response is similar; I can only say that the work of preserving Cambodian voices is something we can and should do. And, yes, it seems to me providential. So many pieces have fallen into place and continue to fall into place. A group of local peer leaders also asked me "Why Cambodia?" My response to them was, "Why not Cambodia?" The stories are inspiring, poignant, and deserve to be heard.
To all those who have supported the project in various ways, I offer my gratitude. To those who feel stirred to lend a hand to the project, we welcome your participation.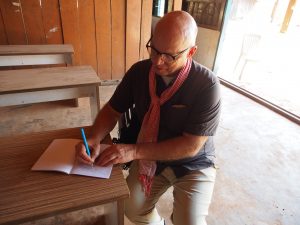 Dana Scott Bourgerie is the director of the Cambodia Oral History Project. He is also Professor and chair of  the Department of Near Eastern Languages at Brigham Young University.