By Debra Williams*
My experiences from being involved in the Cambodian Oral History Project (COHP)  have been about making connections. This project has helped me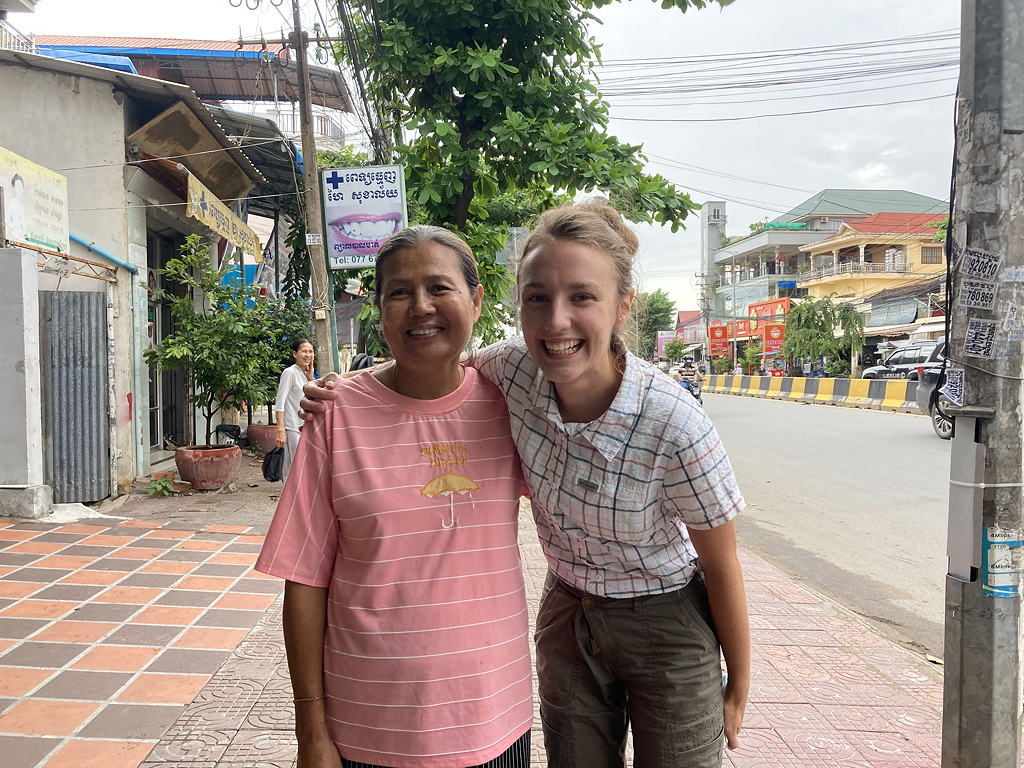 connect people with their past and families with their history. It has also helped me connect with and develop a deeper love for the Cambodian people.
Cambodia has always been an integral part of my life. From the time I was very young, I was fascinated by stories my father would tell about his service as a missionary in Cambodia for the Church of Jesus Christ of Latter-Day Saints in 1995. He spoke of exotic foods, monsoon storms, but most importantly the unforgettable people. He really loved the Cambodian people! That love was passed down to me. I have had the privilege of living in Cambodia twice and, in 2019-2020, I served as a missionary in the Washington Tacoma Mission, Khmer speaking.
I started as a volunteer translator for the COHP shortly before moving to Phnom Penh in February 2021. The stories I translated really came alive for me. I was inspired by examples of tenacity, courage, and strength. I loved the individualistic nature of the project. I was translating one person's interview, reading about one person's life, and learning from one person's experiences—but their words will create a lasting impact for so many.
One man named Pu Un said at the conclusion of his interview that he was happy that his grandchildren would get to know his story and listen to his words. I think that is what the Cambodian Oral History Project is all about: preserving their legacy, and making connections between generations.
*Debra Williams is a BYU student majoring in Illustration and served previously as a Khmer-speaking missionary for the Church of Jesus Christ of Latter-day Saints in Tacoma, Washington. She is currently serving as a volunteer translator for the project.