We are excited to introduce a new team member, Michael King! Michael is a student at Brigham Young University, majoring in mechanical engineering and minoring in Chinese. He is a lover of the outdoors, disc golf, and pickleball.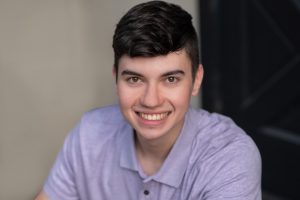 Michael served a mission for The Church of Jesus Christ of Latter-day Saints in the Cambodia, Phnom Penh mission. During his years in Cambodia, he developed a great love for the people, the language, and the culture. Before becoming a COHP staff member, Michael was a big help in our translation process. He said,
Working on the project gives me a chance to reminisce about my time in Cambodia and keep up my Khmer skills all at the same time.
We are thankful for Michael's help–past, present, and future!